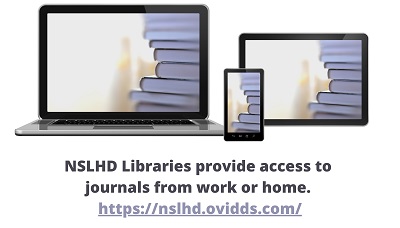 A selection of eJournals related to Supportive, Palliative and End of Life Care.
For a full list of NSLHD ejournal subscriptions go to Springboard.
An open access journal publishing original peer-reviewed research articles in the clinical, scientific, ethical and policy issues, local and international, regarding all aspects of hospice and palliative care for the dying and for those with profound suffering related to chronic illness.
BMJ Supportive & Palliative Care
Is an official journal of the Association for Palliative Medicine, Australian & New Zealand Society of Palliative Medicine and Hospice UK.
Current Opinion in Supportive and Palliative Care
Provides an up-to-date account of the most important advances in the field of supportive and palliative care. Each issue contains either two or three sections delivering a diverse and comprehensive coverage of all the key issues, including end-of-life management, gastrointestinal systems and respiratory problems.
This acclaimed journal provides refereed papers on significant research, scholarship, and practical approaches in the fast growing areas of bereavement and loss, grief therapy, death attitudes, suicide, and death education.
European Journal of Palliative Care
Provides an information and communication resource for all professionals involved in the provision of palliative care across Europe. The EJPC is an official journal of the European Association for Palliative Care (EAPC)
International Journal of Palliative Nursing
Established as the leading journal for nurses working in this most demanding profession, covering all aspects of palliative care nursing in a way that is intelligent, helpful, accessible, and useful in daily practice.
Journal of Hospice and Palliative Nursing
Is the official journal of the Hospice & Palliative Nurses Association and is the professional, peer-reviewed journal for nurses in hospice and palliative care settings. Focusing on the clinical, educational and research aspects of care, JHPN offers current and reliable information on end of life nursing.
Journal of Pain & Palliative Care Pharmacotherapy
Addresses advances in acute, chronic, and end-of-life symptom management as it relates to pharmacotherapy.
A quarterly, peer-reviewed, international and interdisciplinary forum for practical, critical thought on palliative care and palliative medicine. JPC publishes high-quality original research, opinion papers/commentaries, narrative and humanities works, case reports/case series, and reports on international activities and comparative palliative care.
Journal of Social Work in End of Life & Palliative Care
Original research and conceptual articles explore issues crucial to individuals with serious, life-threatening, and life-limiting illness and their families across the lifespan.
Palliative and Supportive Care
An international journal of palliative medicine that focuses on the psychiatric, psychosocial, spiritual, existential, ethical, and philosophical aspects of palliative care.
A highly ranked, peer reviewed scholarly journal dedicated to improving knowledge and clinical practice in the palliative care of patients with far advanced disease. It reflects the multidisciplinary approach that is the hallmark of effective palliative care.
A peer-reviewed, multidisciplinary journal with an international perspective, which welcomes original research and review papers on a broad range of topics related to end of life care.
Covers primarily medical, technical and surgical topics concerning supportive therapy and care which may supplement or substitute basic cancer treatment at all stages of the disease.