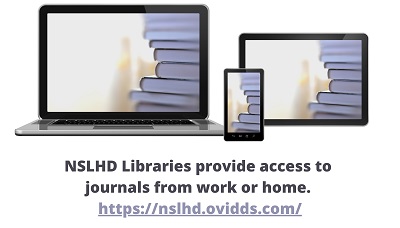 A selection of eJournals related to dementia.
For a full list of NSLHD ejournal subscriptions go to Springboard.
Age and Ageing is a leading international clinical geriatric medicine journal published by the British Geriatrics Society. The emphasis is on material of interest to clinicians of all aspects of human ageing.
Alzheimer Disease and Associated Disorders
Alzheimer Disease & Associated Disorders is a peer-reviewed, multidisciplinary journal directed to an audience of clinicians and researchers, with primary emphasis on Alzheimer disease and associated disorders.
Dementia and Geriatric Cognitive Disorders
As a unique forum devoted exclusively to the study of cognitive dysfunction, Dementia and Geriatric Cognitive Disorders concentrates on Alzheimer disease, Parkinson disease, Huntington disease, and other neurodegenerative diseases.
Journal of the American Geriatrics Society : JAGS
The Journal of the American Geriatrics Society is a comprehensive and reliable source of monthly research and information about common diseases and disorders of older adults. Such articles may span a variety of disciplines and fields including: Principles of Aging, Approach to the Older Patient, Geriatric Syndromes, Geriatric Psychiatry, and Geriatric Diseases and Disorders.
Neuropsychological Rehabilitation
Neuropsychological Rehabilitation publishes research related to rehabilitation, recovery of function, cognitive neurosciences and brain plasticity.
Try This: Best Practices in Nursing Care to Older Adults with Dementia
Try This is a user-friendly series of assessment tools for direct-care nurses to use in all healthcare settings. It is published by The John A. Hartford Foundation a leader in enhancing healthcare for elders, it shapes the quality of care for older Americans through education, practice, research, and public policy initiatives.