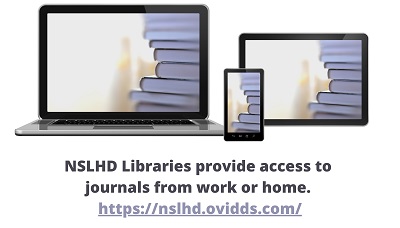 A selection of eJournals related to Critical Care.
For a full list of NSLHD ejournal subscriptions go to Springboard

Australian Critical Care is the official journal of the Australian College of Critical Care Nurses (ACCCN). It is a bi-monthly peer-reviewed journal, providing clinically relevant research, reviews and articles of interest to the critical care community.
Critical Care is a high-quality, peer-reviewed, international clinical medical journal. Critical Care aims to improve the care of critically ill patients by acquiring, discussing, distributing, and promoting evidence-based information relevant to intensivists. Critical Care aims to provide a comprehensive overview of the intensive care field.
Updates on the latest trends in patient management. Critical Care Clinics is also an ideal resource for those in the fields of anesthesia, emergency medicine, and respiratory medicine.
Critical Care Medicine is the premier peer-reviewed, scientific publication in critical care medicine. Directed to those specialists who treat patients in the ICU and CCU, including chest physicians, surgeons, pediatricians, pharmacists/pharmacologists, anesthesiologists, critical care nurses, and other healthcare professionals, Critical Care Medicine covers all aspects of acute and emergency care for the critically ill or injured patient.
Critical Care Nursing Clinics of North America
Offers a wide breadth of critical and acute care nursing practice information. Provides answers to clinical questions, updates on the latest advances to improve patient outcomes, numerous clinical images, and patient care guidelines.
Original, peer-reviewed articles on techniques, advances, investigations, and observations related to the care of patients with acute and critical illness and patients with chronic cardiac or pulmonary disorders.